Take the Lead! is a program started in early 2020 to further enrich the experience of being in Berkshire Children's Chorus by organizing opportunities for Choristers to meet and learn from inspiring women leaders.
Because the 2020-2021 season was suspended due to the pandemic, the Chorus sought to achieve a closer synergy between our usual choral music curriculum and the Take the Lead! program. Our Take the Lead! programming this season offered students insight into career paths, leadership, and unexpected applications for their choral training.
This program is supported by grants from the Local Cultural Councils in our region, including the Alford/Egremont Cultural Council, Great Barrington Cultural Council, Lee Cultural Council, Lenox Cultural Council, Monterey Cultural Council, Mount Washington Cultural Council, New Marlborough Cultural Council, Richmond Cultural Council, Sheffield Cultural Council, and Stockbridge Cultural Council, which are all local agencies supported by the Mass Cultural Council, a state agency.

The events that have taken place so far are the following.
"Drawing Comics" with Daryl Seitchik – March 10th, 2021
This workshop with published cartoonist Daryl Seitchik covered character design, facial expressions, body expressions, and world-building–all the fundamentals needed to put a character into a one-page cartoon. Participants only needed to bring a sharp pencil and an eraser, some paper to draw on, and their imagination.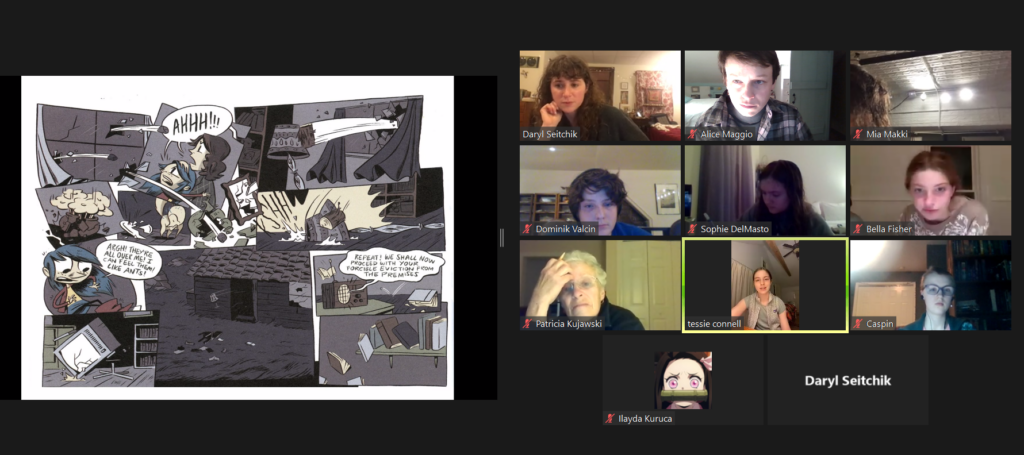 Guest bio: Daryl Seitchik is a cartoonist and teacher currently living in Vermont. She received a B.A. in Art History and Visual Art from Barnard College in 2012, and an MFA in cartooning from the Center for Cartoon Studies in 2018. Her work has appeared in The New Yorker, Resist!, Philadelphia City Paper, and Seven Days.
---
"Play" : improv and theater games with Madeleine Maggio – January 13th, 2021
Berkshire Children's Chorus alumna, actor, and teacher Madeleine Maggio offered a theater workshop to help everyone shake off the Covid blues. Participants practiced expanding creativity and building teamwork through improv games such as "What are you doing?" and "Magic ball."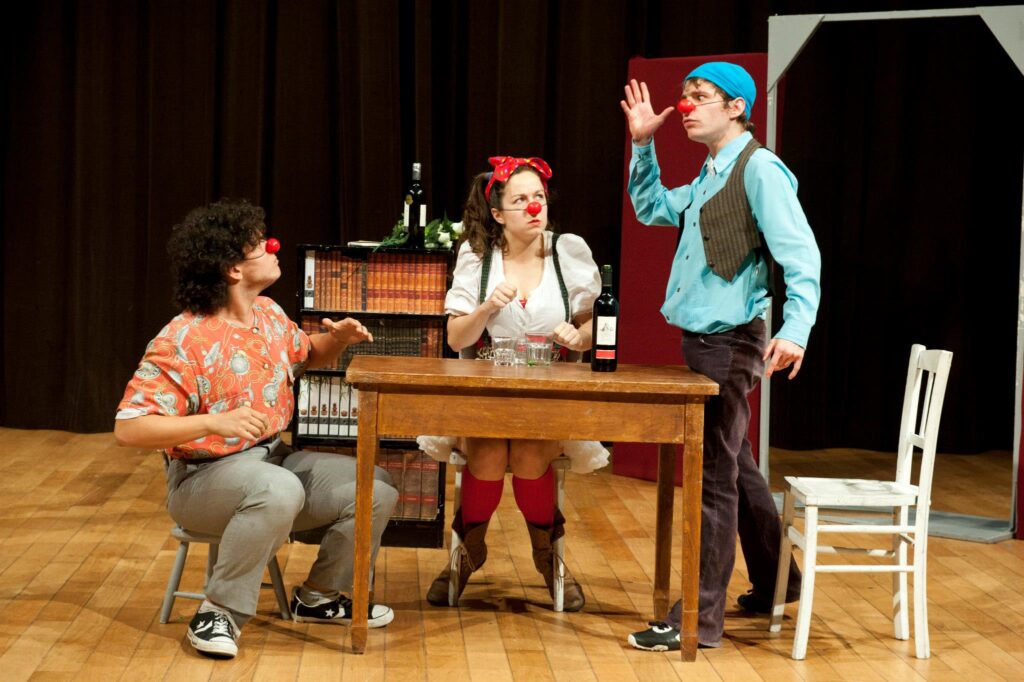 Guest Bio: Madeleine Maggio is a 2008 graduate of Mount Everett High School and the Berkshire Children's Chorus. She holds a B.A. in Theater from the University of Massachusetts at Amherst and completed a two-year professional course at the Jacques Lecoq International School of Theater in Paris. She is currently working as an Education Artist at Shakespeare & Company.
---
Stand Up & Be Heard with Rory Hammond – October 28th 2020
Participants in Rory's "Stand Up & Be Heard" workshop learned vocal warm ups and articulation exercises from the Linklater Voice technique, and discussed how the techniques helped them improve their delivery of excerpts from famous speeches.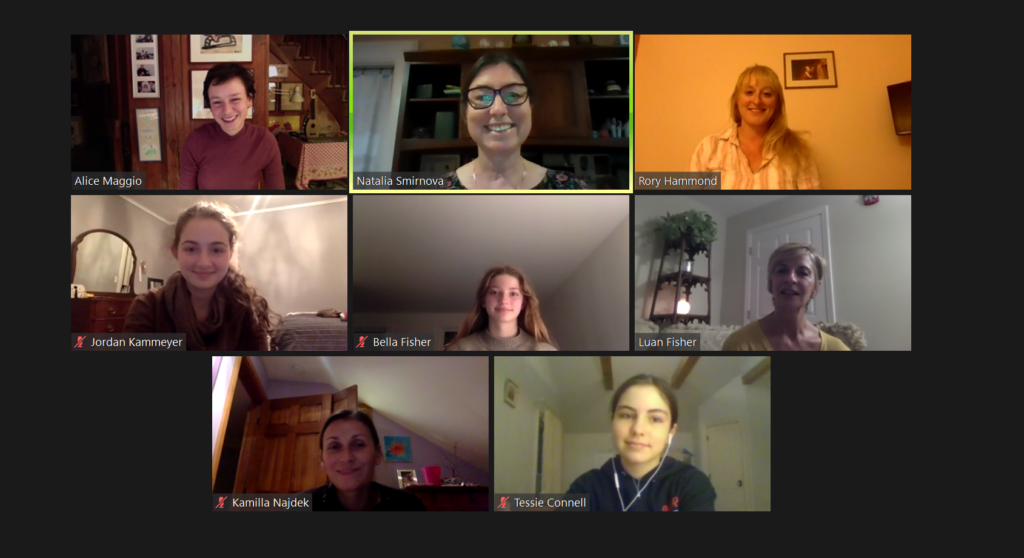 Guest bio: Rory Hammond, graduate of Circle in the Square Theater School, founding member of Animus Theater Company, and Berkshire Children's Chorus alumna, is an Education Artist at Shakespeare & Company pursuing her certification in the Linklater Voice technique.
---
A Conversation with Dani Dillon – September 23rd 2020
Participants in Dani Dillon's workshop learned about how her conception of leadership has evolved over the course of her unexpected career in the food industry in NYC. Along with tips about leadership, she shared a family recipe and reflections about how her experience in chorus during high school helped her grow into the person she is today.
Guest bio: Dani Dillon graduated from Mt. Everett in 2008 and studied Art History and Studio Art at Barnard College, Columbia University. The career she has built in the NYC food world has led her through the kitchens of start-up bakeries, Michelin-star restaurants, and the international women's club The Wing. She specializes in building inclusive teams and developing food and beverage programs that showcase the talents of local chefs and of community-based food cultures. Her work has been covered in Vogue, Eater, and Food & Wine, among other publications.