We are now accepting registrations for spring 2023!
To start, fill out this simple inquiry form and Artistic Director Ryan LaBoy will respond to set up an audition. Contact him with any questions: ryan [@] berkshirechildrenschorus.org.
Tuition:  $400 (Jan-June) 
Scholarships, monthly payment plans, and sibling discounts are available. 
Chorus rehearsals take place at 5:00 pm on Tuesdays at Berkshire Music School in Pittsfield or 5:00 pm on Wednesdays at Old Parish Church in Sheffield during the school year. Families can choose which rehearsal location works better for them.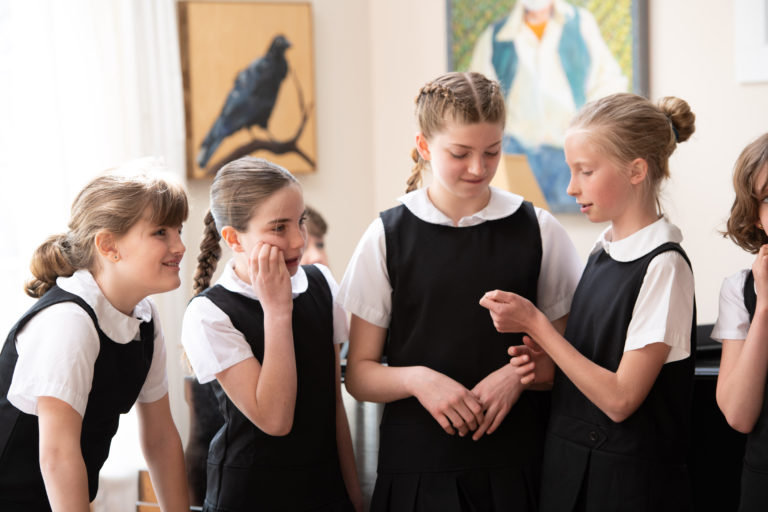 Payments may be made by check or credit card. Make checks payable to: Berkshire Children's Chorus, P.O. Box 18, Sheffield, MA 01257. For payment by credit card, contact our office (email voices@berkshirechildrenschorus.org).
We hope you and your children will enjoy your time as members. The Berkshire Children's Chorus began in 1990 and has been the source of serious musical education for hundreds of students.  This exceptional voice training has been the starting place for many a college-bound musician.
The annual tuition amount covers only 30% of the total money needed to fund the chorus.  The balance of the funds needed are garnered from fundraising efforts, donations, grants, and ticket sales.
We understand that the cost of tuition may be a hardship for some families. The Board of Trustees allocates funds each year for the purpose of supporting chorus families in need of scholarship assistance. Please contact our office at voices@berkshirechildrenschorus.org to set up a time to learn more about our process and possibilities.